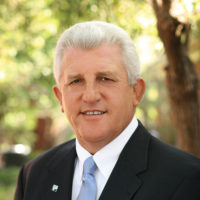 As I reflect on the accomplishments of 2018 and the past 22 years, I am proud of the significant impact and progress NCCER has made. I am even prouder of our stakeholders and staff that have contributed to making NCCER the leading workforce development organization for the construction industry. However, many challenges still lie ahead as the Baby Boomer generation retires and we struggle to recruit and train new workers to replace their accomplished skills and expertise.
Part of this challenge is understanding that it is vital our nation transforms our workforce development system — there is no reserve of skilled craft professionals waiting on the sidelines. To identify the critical actions needed to overhaul the U.S. workforce development system, an industry-driven research team led by NCCER and the Construction Industry Institute (CII) invested in an extensive three-year research project that included data analysis from multiple sources, 45 site visits to leading workforce development programs, a survey of over 1,400 career and technical education students, numerous interviews with workforce development experts from industry, education and government, and analyses of state workforce development agencies. Supported by the Construction Users Roundtable (CURT), Ironworkers/IMPACT and representatives from CII member firms, the research project, "Restoring the Dignity of Work: Transforming the U.S. Workforce Development System into a World Leader," was published in July of 2018. This project has been endorsed by over 50 companies and organizations, and numerous presentations were provided for key industry organizations. "Restoring the Dignity of Work" is resonating with industry leaders. Advocacy for transforming our workforce development system must continue! To learn more, visit nccer.org/research.
Making our workforce development system a world leader and restoring the dignity of work must ultimately be embraced and supported by government if there is to be any chance of success. For far too long our workforce development system has become progressively more politicized and bureaucratic, which is why many employers avoid it. With the construction industry being the largest user of the registered apprenticeship system — and with even larger numbers of non-registered apprenticeship programs — government should utilize our vast knowledge and expertise. Instead, our industry was excluded from participating in the pilot programs for the new Industry Recognized Apprenticeship Program (IRAP). The construction industry has been using both registered and non-registered apprenticeship programs with standardized curricula that provides competency-based education and training leading to industry-recognized credentials for many years. It is a proven and effective workforce development tool that only appears to be new to government.
While government is beginning to realize the merit of such programs, NCCER is focusing on the future of training by taking significant steps to transform itself into a digital workforce development organization. We are leveraging technology to revolutionize how we develop and maintain our curricula and allow for faster and more efficient updates. Increasing our online offerings and providing more options in digital delivery are closer than ever. This is evident in our new online testing system which processed nearly one million tests in 2018 and hit an all-time high of administering nearly 1,000 tests in a single hour. All NCCER craft and pipeline module tests are now available in our online testing system.
With a focus on industry need, NCCER cannot overlook the growing shortage of front-line managers. In fact, the average age of a construction manager is 51 and over a third of those managers will be retiring within the next three years. With this in mind, NCCER and FMI teamed up to release a joint program that assists contractors in developing and certifying qualified construction superintendents. This certification combines the new NCCER Superintendent Assessment, which recognizes the technical knowledge of front-line managers, and the FMI Field Leadership Institute that provides leadership training and education. This new certification establishes a benchmark for our industry to begin training and credentialing our frontline managers and providing a career path for individuals interested in growing their careers.
As with all career paths, there has to be a starting point, and NCCER's Build Your Future (BYF) initiative has established itself as the construction industry's premier recruitment and career education resource. This year saw many achievements for BYF including the release of the film, "Good Work: Masters of the Building Arts," on PBS. This film was co-produced by the Smithsonian Center for Folklife and Cultural Heritage and American Focus and its presentation was made possible by NCCER, The American Institute of Architects and The Associated General Contractors of America. "Good Work" recognizes and celebrates the dignity of craftsmanship and careers like those found in construction.
Along with BYF, the Construction Career Pathways initiative helps to build successful pathways for the youth of America. The fifth annual Construction Career Pathways Conference brought together over 150 industry and education representatives to talk about recruitment, diversity, work-based learning and achieving career readiness. Connections were forged through discussions of the findings from the "Restoring the Dignity of Work" research project and through participants who shared their successes in industry and education partnerships.
Another important relationship is that with our military. BYF continued to honor and assist our military members by providing a pathway to construction careers through our Hard Hat Heroes initiative. Our credentialing portal helps veterans receive NCCER credentials for the skills and training they received while in the service. To date, there are 91 MOS codes that have been aligned to NCCER curricula and over 500 veterans have received free NCCER credentials.
Looking forward to 2019, NCCER is launching BYF Today, an exciting, new campaign focused on educating parents, instructors and counselors about the importance of construction, the availability of jobs, how to get into training and the career opportunities our industry has to offer. We have found that, while it may be easy to get young people excited about working in construction, many parents and educators still consider pursuing an academic degree as the only path to success. Today, the average age of craft trainee is 27. Without the support and guidance of parents and influencers, young people simply do not find careers in construction early enough. Considering that it can take eight to 12 years to go from entry-level to seasoned craft professional, it is critical that key influencers understand the importance of our industry in society and the rewarding career opportunities we can provide young people.
Finally, with the future in mind, I would also like to welcome Boyd Worsham, who was appointed president of NCCER in November. As we transition the leadership of NCCER over the next two years, Boyd brings a wealth of knowledge and industry experience that will ensure NCCER continues to provide the construction industry with the resources it needs to recruit, train and retain a workforce of skilled professionals.
The future is bright, but we must strive to elevate the image of our industry as an industry of choice. We must restore the dignity of work and the honorability of a career in construction, and value the contribution craft professionals make to our built environment. As we move into 2019, NCCER will continue to focus on its mission to build a safe, productive and sustainable workforce of craft professionals. We are the industry that builds America and the world.
Sincerely,

Donald E. Whyte
CEO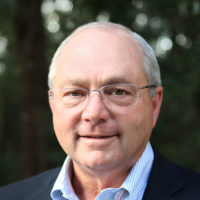 NCCER is pleased to announce that Boyd Worsham has been appointed as the NCCER President and began his position November 5, 2018, at NCCER's headquarters in Alachua, Florida. Starting as a carpenter apprentice and rising through the ranks to vice president of a global company, Worsham embodies the enterprising spirit of the construction industry.
MESSAGE FROM THE CHAIRMAN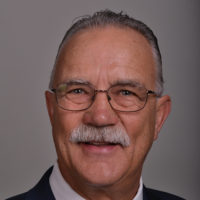 While serving as the 2018 NCCER Chairman of the Board of Trustees, it was more than apparent that NCCER remains a vital part of our industry as the established benchmark for quality workforce development. NCCER's resources are used by successful contractors who recognize that their employees receive the best of class curricula, highest standard of quality training, and comprehensive assessments, leading to industry-recognized credentials and rewarding careers. 
With the skilled workforce shortages facing the industry, recruitment and training remain key. NCCER continually strives to meet the needs of contractors and the industry. Recognizing the escalating attrition of front-line managers and critical need for superintendents, NCCER partnered with FMI® to provide a joint certification for qualified professionals. With more than half of construction managers retiring by 2026, it is imperative to begin identifying and training the next generation of supervisors and managers, especially when you consider the journey from entry-level to seasoned professional can be eight to twelve years or longer.  
In 2018, NCCER further leveraged technology by enhancing the online testing system, which now incorporates all module testing, increased customer support through webinars, and evolving our innovative approach to curricula development, creating quicker and broader craft revisions and ultimately more up-to-date content across all crafts. With nearly one million tests processed through the testing system this year and a record of nearly one thousand tests processed in one hour, the system is maximizing instructor effectiveness and reducing paperwork.
It has been a privilege to serve as the 2018 NCCER Chairman this year and I look forward to continuing my support of NCCER programs in the future.  

C. Rockwell Turner
President of LPR Construction
2018 Chairman of the NCCER Board of Trustees